How Much Does it Cost to Remove Asbestos?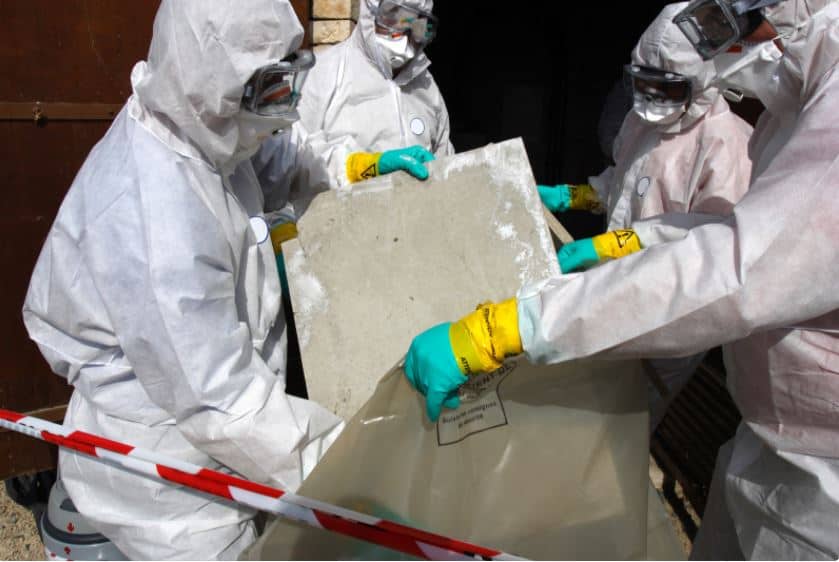 You can't put a price on good health; precisely why the cost of asbestos removal is one that homeowners and business owners are quick to bear without giving it much thought or research. With that said, it's important to understand the factors that affect costs in order to make an informed decision when looking to hire an asbestos removal company.
It's Not About Getting a 'Bargain Deal'
The first thing you should know is that only a properly licensed company can (legally) carry out asbestos removal. In order to obtain this government-approved license in Australia, companies pay a steep annual fee which ultimately reflects in their rates. On top of this, there are numerous safety precautions to be taken which include purchasing high-quality protective gear and packaging to contain and transport the hazardous material, as well as paying for a cleaning service if the company does not provide any such service. All of these factors are accounted for at the time of fixing a base rate for asbestos removal.  
Similarly, the size of the material and level of difficulty that comes with the job will also affect the overall cost of asbestos removal in Australia. With that said, companies that quote a higher rate to remove asbestos from properties are a good indication that you are dealing with an experienced and professional hazardous removal company as opposed to those offering a 'bargain deal'. This is because the latter companies often cut costs which likely compromise on the safety and overall quality of the service.
For anyone in Australia looking to hire an asbestos removal company, it's important to do your research to ensure that the company in question is qualified and, more importantly, licensed to carry out this dangerous task.
Expect a Final Quotation After Asbestos Testing
You may be able to get an estimate for removing asbestos by simply providing the company with a few details of your property including the measurements of the area, type of material in question, etc. However, a final quote cannot be given until asbestos testing is carried out. Be wary of companies who offer quick turnarounds for their service, or provide a final quotation without assessing your property; these are clear indications that the company is looking to make a fast buck, and will not do a thorough job to (safely) remove asbestos from your property (because no testing or inspections were done prior to the service).
A professional asbestos inspector will perform a step by step procedure to determine whether or not you have asbestos, how much is present if you do, and exactly where it is located. Apart from this, air testing should also be included with the inspection to ensure that the dangerous fibres have not become airborne. 
Asbestos inspectors use special equipment to get accurate test results which are then analysed before providing house owners with a final estimate. If there are potential add-on costs during the removal process, clients must be made aware of them beforehand. 
Other Factors That Affect Asbestos Removal Costs
In some cases, asbestos testing may reveal no real threat (at present) to the inhabitants and therefore, needn't be removed. Instead, the company will suggest opting for the alternative to asbestos removal which is encapsulation – a much cheaper method wherein asbestos workers will apply a special adhesive over the material to fully seal it so that you never have to worry about the fibres breaking away or getting released into the air. The cost of encapsulation varies from company to company, however, it is typically fixed per square metre. In Australia, you will be charged anywhere between $12 – $15 per square metre to encapsulate a material that contains asbestos.
Here is a quick look at other factors that contribute to the cost of asbestos removal.
The Severity of the Problem
Severe cases of asbestos mean the level of difficulty to remove it is that much harder. Moreover, asbestos removal is already a labour-intensive task, therefore, when dealing with a large area of asbestos-containing material, companies have to arrange for more manpower to complete the job in a time-efficient manner. This means the base rates will increase simply because the company will have to bear added expenses that come with solving severe asbestos problems.
Extensive Training of Employees
Because removing asbestos is a dangerous, life-threatening job, companies bear costs to have each worker fully trained under professionals in the industry before they can be sent out for work. Training and learning the ins and outs of asbestos removal takes time and as they say, time is money! Owing to this, companies tend to compensate for external costs by increasing their charges to remove asbestos.
Post-Cleanup of Debris
Once the material has been safely taken down, the next step is to carefully seal and package it to contain the dangerous fibres. Along with this, a thorough cleanup to remove dust and debris must be carried out which is unlike any ordinary cleaning process. There are strict safety guidelines to be followed by the company in order to keep employees and property owners safe from this dangerous material.
Asbestos Liability Insurance
It is critically important to hire a company that carries asbestos liability insurance. This will ensure that you are compensated if there are inaccuracies during testing or the removal process. Obviously, asbestos removalists must bear the recurring premium of liability insurance and hence, factor that in when charging clients for their service.
The Final Say
The cost of removing asbestos in Australia will depend on a number of factors; ultimately, you can get a final quote from the company after they have inspected your property, and conducted asbestos testing to understand the extent of the problem. Rates are fixed per square metre; therefore, larger areas will drive up the price, especially if you are dealing with a severe case of asbestos.